Kids are a wild card no matter what is on the agenda and at Glidden Canoe Rentals the options for family fun are endless on your next Nebraska Sandhills vacation. Whether you're camping, hiking, kayaking, canoeing, or tanking in the glorious Nebraska Sandhills, your packing list should be the last thing on your mind. Glidden Canoe Rentals wants to take some stress off your shoulders and share some items that you may want to bring for the kids on your upcoming river adventure.
Camping
Camping with kids can be close to stress free as long as you come prepared. Some things listed will seem like no brainers and that's why these items can and will be easily overlooked. Start with a tent or tents depending on how many is in your party! Bring Sleeping bags and enough blankets and pillows to ensure a good night's sleep, to be ready to explore come the morning. Flashlights and/or lanterns are a camping staple, and with that bring extra batteries. Younger kids tend to be afraid of the dark so having extra batteries is essential! Keep the pests away by bringing along some bug spray and/or citronella outdoor candles for nights around the campfire.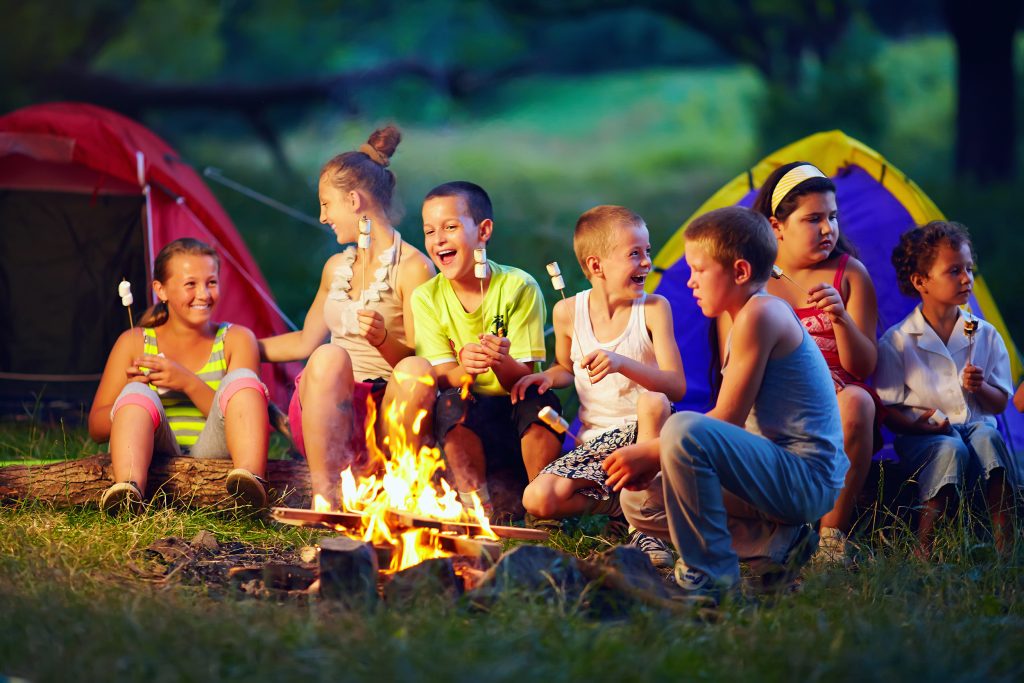 Speaking of the campfire, it would be a shame to not make the most of it by roasting marshmallows and assembling a mouth-watering s'more! Get creative with your s'mores, you can even play a fun game like s'mores cook off! With combinations like Reese's instead of regular Hershey's chocolate, cookies instead of graham crackers, or even adding some candied bacon! Unfortunately, starting a campfire can be a difficult task, especially if you don't normally have to and that's totally fine as long as you have a trusty fire starter at your side. Even if you consider yourself a campfire pro, a fire starter can save you some precious time! Last and possibly the most important, toilet paper and wet wipes; fairly self-explanatory. The wet wipes (baby wipes) aren't only for the kiddos. After a long hot day of play you'll be longing to rid yourself of the dirt and grime! On the search for more to do? Check out one of our recent blogs here – where you can find camping games, recipes, and so much more!
Water Activities
Make sure to bring swimsuits, extra clothes, and a wet/dry bag. If you are not sure what a wet/dry bag is, a waterproof, and reusable bag to put either wet or dry items in to keep them dry. Tip: bring two wet/dry bags: one for wet and one for dry. The extra clothing should obviously be weather appropriate but most of the time you will want the clothing to be breathable! Pack a plethora of snacks to keep your hunger tamed. Being 'hangry' while trying to relax is a recipe for disaster! Keeping the little ones entertained the whole time is not impossible. A scavenger hunt can keep their engagement for hours, find printable's here, or even card games like Go Fish or Crazy Eights! Glidden provides kayaks, canoes, tanks, paddles, life jackets, and more! Contact us with any further questions you have for your next Nebraska Sandhills vacation.
Hiking
In preparation for your hiking endeavor, round up the family to take part in making trail mix! Find a great recipe here. Trail mix is 100% customizable so everyone could make their own bag to bring along! Shoes, shoes, shoes! Finding the perfect shoes for trails can be a make or break of your hiking experience, not just for the kids. Sunglasses and hats can always be helpful accessories!
For all these outings you'll want food, snacks, and plenty of water. Always have sun screen, bug spray, and a first aid kit!