Nebraska has almost 80,000 miles of rivers and plenty of fun activities to enjoy them all!
Nebraska may be landlocked but that doesn't stop residents and tourists from enjoying our wide array of water activities.
Whether you're looking for an action-packed day of adventure or a leisure day of relaxation, Glidden Canoe Rentals can accommodate whatever type of adventure you're looking for.
For those more experienced at navigating the rapids, we offer technical and exhilarating canoe and kayak trips on the Dismal River. The Dismal River is a 30 mile trip from Mullen, Nebraska to Thedford,   Nebraska.  The trip is usually a two day trip.
The Dismal River is a very wild and scenic river prone to fast moving current, varying depths, obstructions. This river is the perfect location for experienced kayakers or someone looking for some adrenaline and adventure. Glidden Canoe Rentals will provide all the necessary equipment to ensure you have a safe, fun float.
For those looking for a less strenuous adventure, Glidden Canoe Rentals offers a more relaxed route on our Middle Loup River trips.
The Middle Loup River is one of the Sandhills region's best kept secrets.  All river access is private so you will be sure to enjoy a quiet, peaceful ride while viewing the beautiful scenery and wildlife of the area.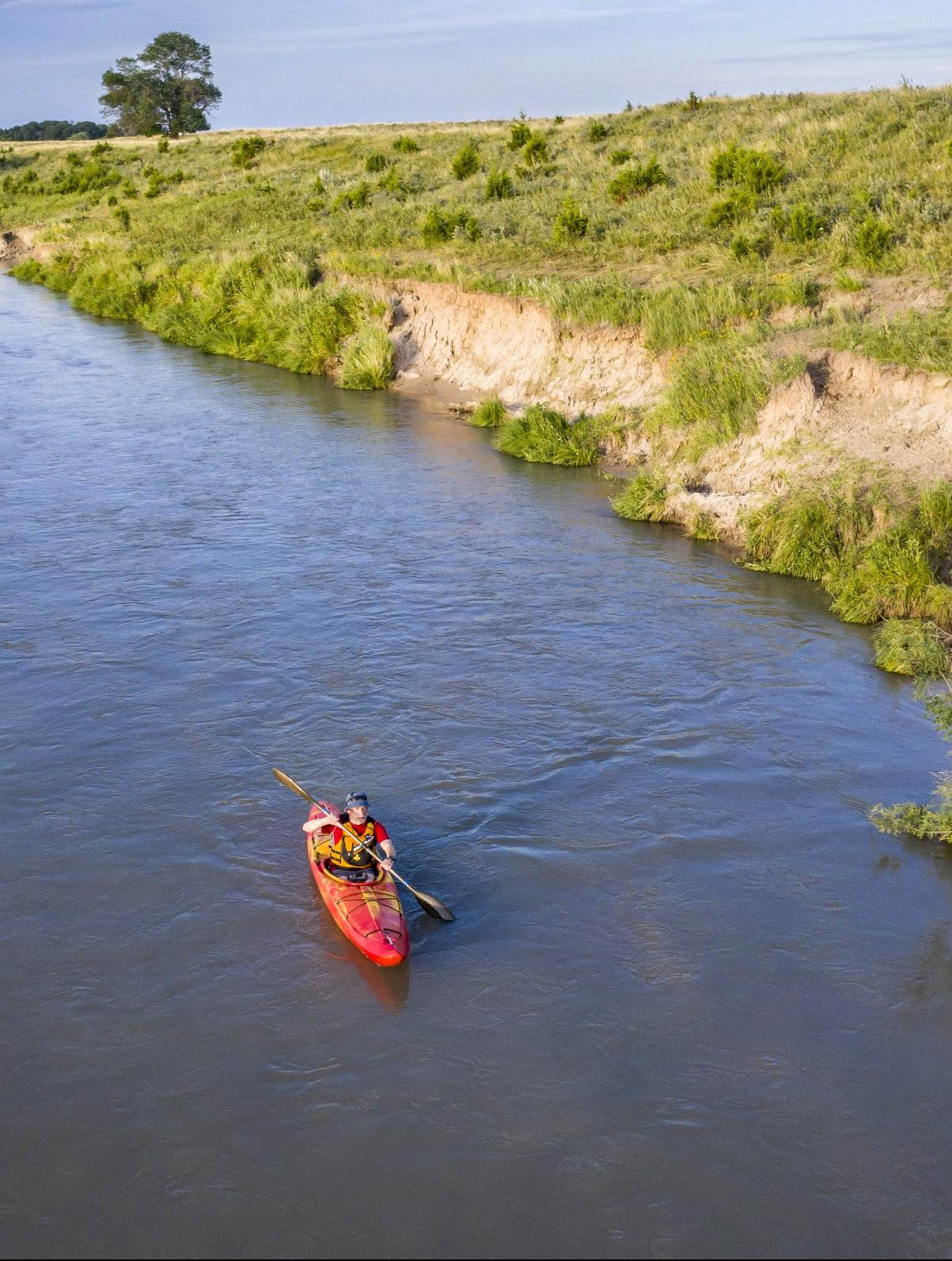 Kayaks, canoes, and stock tanks are all common modes of transportation on the Middle Loup River.
Glidden Canoe Rentals offers accommodations for any sort of adventurer. Canoes and kayak equipment are available to rent for anyone looking for a more technical, adrenaline-inducing trip. Our seven to nine foot stock tanks are practically unsinkable and are the perfect option for people who want to relax and stay dry.
No matter what type of river adventure you're looking for, Glidden Canoe Rentals can provide you the equipment, guidance, and expertise to enjoy a beautiful day on Nebraska's scenic rivers.