Nebraska may not be for everyone, but is definitely the place to be if you're the type of person who loves a good 'ole stargazing excursion with your friends, family, significant other, or whomever you choose to enjoy staring at the stars with. Picture this: wide open spaces with visibility for miles and miles across the majestic, rolling Nebraska Sandhills. Void of the typical light pollution you see in densely populated areas, Nebraska's spread out population and towns make for the optimal place to pay tribute to the celestial beauty of the night sky.
Whether you're a stargazing aficionado or a rookie, anybody can find enjoyment in a calm, relaxing evening admiring twinkling lights and the occasional burst of fire across the sky. To help you best prepare for a future Nebraska stargazing adventure, we've put together a few of our favorite tips and suggestions to share with you.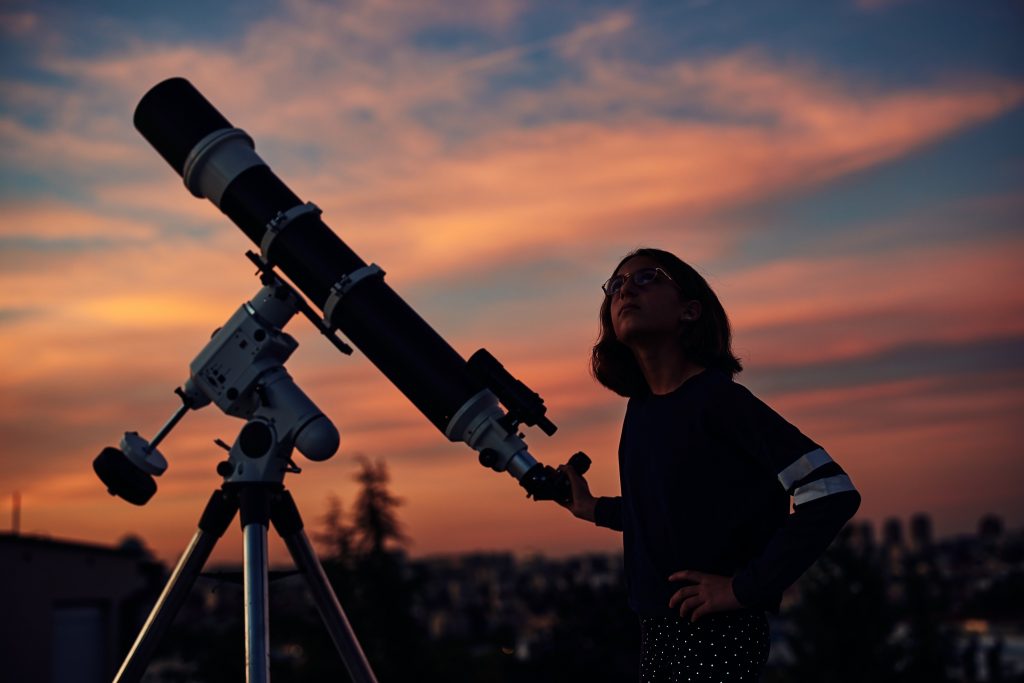 When in doubt, pack warm clothes
Even on the warmest of days, there's no telling how cold the weather will get at night. Plus, who doesn't love feeling cozy wrapped in a blanket or sweatshirt. We also strongly encourage packing warm blankets that can get dirty, just in case you want to stargaze on the ground.
Pack bug spray
If there's anything to know about the state of Nebraska, it's that the weather here tends to remain quite humid. With humidity comes mosquitoes. To keep yourself safe from mosquitoes, we strongly encourage you to pack bug spray before you head on a stargazing adventure. Additionally, it's always a great choice to wear long pants so you can avoid the chance of ticks latching onto you should your adventure take you into tall grass.
Stargazing is a year-round pastime in Nebraska
Sometimes people ask if there is a best time of year to stargaze in the Sandhills. Truthfully, any time of the year is great for stargazing in the Sandhills so long as you have clear skies and are in the right place. From planetary conjunctions in the winter to meteor showers in the middle of spring and late summer, you're almost guaranteed to witness something spectacular in the sky on any given clear night. To learn more about some of the most exciting celestial events to appear in the Nebraska skies in 2021, we encourage you to take a peek at this great article.
If you're really looking to get down with the stars, Nebraska even has a Star Party every year!
For those seasoned stargazers looking to celebrate the serene brilliance of the Nebraskan night sky, the Nebraska Star Party is held annually at Merritt Reservoir's Snake Campground. Set to take place August 1-6 in 2021, Merritt Reservoir is just under an hour away from Mullen, Nebraska The perfect area to admire the starry sky without light pollution, the Nebraska Star Party is an unforgettable festivity for all who attend. If camping isn't your thing, we know a great place for you to stay when you're in the area. 😉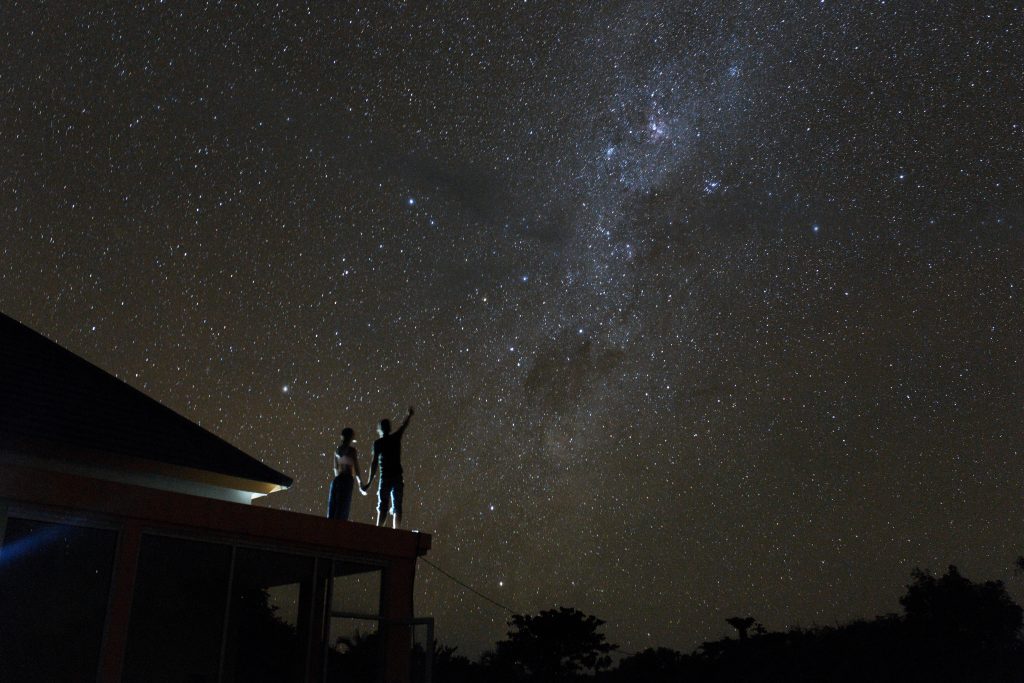 Plan for fast changes in weather
If you're familiar with the weather in Nebraska, then you'll already know that it can change at the flip of a dime. Be prepared for the possibility of rapidly-changing weather conditions. It's always a great choice to pack an umbrella, window scraper, jacket, or boots just in case.
Check the weather in the week leading up to your adventure
Spend time checking the weather in the days and hours leading up to your stargazing adventure! There's no worse feeling than planning a trip, arriving, and realizing you won't be able to see the stars because it's cloudy/stormy/what have you. Again, the weather can change in a blink of the eye, so be sure to be aware of what's to come and have faith that your time here will provide the best viewing opportunities. May the stars align for you!
Do your research before you head out
In the age of digital technology, you wouldn't believe the fantastic resources that exist for stargazers. Whether you're wanting to find out what you can expect to see in the sky on any given night or want to know the exact constellations and stars above you, there are plenty of resources on the internet from websites to mobile apps to help you out. (Also, don't forget to learn the distinction between a plane, satellite, and star)
No telescope needed (unless you want to get cozy with the stars)
Thanks to the lack of light pollution across the vast majority of the Sandhills, you'll be able to get a clear view of the starry sky on a clear night. If you're looking to get up close and personal with the constellations above you, however, it never hurts to pack your telescope. While we can definitely offer some advice on where the best places to see the stars are, we are certainly not telescope experts – so practice before you come.
Have fun
Stargazing is as fun as it is soothing for the soul. With the right friends, equipment, snacks and drinks, you're certain to have an incredible time stargazing here in the Sandhills. We hope you'll come share your stories with us when you're done, too.