Nebraska Canoeing Made Easy
Many are surprised to find out that Nebraska has the most miles of rivers in the entire United States. For some, when they think of Nebraska, they envision miles and miles of cornfields. Others envision rolling Sandhills as far as you can see. Home to over 79,000 miles of rivers, Nebraska's rivers are a mecca for aquatic adventure by way of kayak, canoe, and even stock-tanks if you choose to go on an adventure with the Nebraska canoeing outdoor experts at Glidden Canoe Rentals in Mullen, Nebraska.
To ensure you have all the tools and resources you need to take advantage of Nebraska's majestic rivers, streams, and more, we're here to share our top tips for Nebraska canoeing. As you're planning your next vacation to Nebraska, make sure to keep these tips in mind!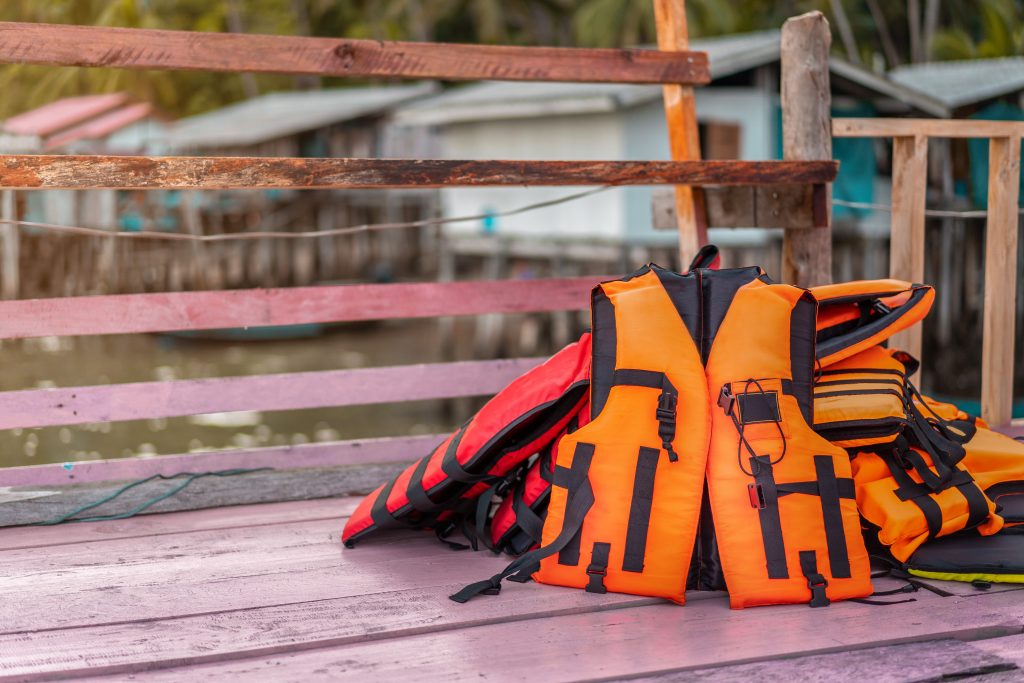 Ensure You Have Proper Safety Attire:
Before you even consider setting out on a scenic tour of Nebraska's rivers, it is vital that you ensure you have all of the proper safety equipment you could possibly need. As a base, your entire canoeing group should wear life-jackets when coasting down the river in a canoe. Your gentle journey down the river could turn into turbulent travels in the blink of an eye. To ensure your safety, should your canoe tip or trouble arise, wearing a life-jacket could save your life. We also encourage you to pack a first aid kit and sunblock to keep you safe as well.
Know How to Properly Enter and Exit Your Canoe:
Entering and exiting a canoe can be tricky for canoeing experts and newbies alike. To safely enter a canoe, we encourage you to remain low while climbing onto the canoe. In doing so, make sure another person safely holds on to the canoe to reduce the risk of tipping. Remain low by crouching as you make your way to your seat, using the sides of the canoe to balance. Repeat the same precautionary steps in reverse for safe exiting.
Become Familiar with Basic Rowing Techniques:
While canoeists typically have their own favorite rowing techniques to get them from 'point a' to 'point b' safely, it is important to have a collective understanding of the best ways to row your canoe. To learn the ropes of rowing techniques, we encourage you to check out this video: https://www.youtube.com/watch?v=sIVp6XjZ_Ew
Stow Away Technology and Other Personal Items:
It goes without saying that canoeing can be one of the most peaceful activities to enjoy on the water. The keyword here is "water." To ensure you don't have any mishaps or damage to your precious technology, we encourage you to stow away all electronics and technology while canoeing. (unless you're using them for an emergency) Not only will this enable you to spend more time enjoying the company of your friends and loved ones, it'll ensure that you take the time to bask in the beautiful Nebraska landscape that surrounds you. Less screen time on the waters could lead to a once-in-a-lifetime wildlife spotting that you never expected.
When in doubt, don't panic if your canoe tips over:
While tipping over in your canoe is unlikely, it is completely possible, even on the smoothest adventures. The most important thing to remember should your canoe tip over on your next canoeing adventure is to not panic. If your canoe does tip over, remember that your safety matters more than anything. Stay with your capsized canoe while wading yourself and the canoe to shore. For the sake of being prepared in case your canoe tips or weather conditions turn unfavorable, we encourage you to pack an extra set of clothes in a water-resistant bag/box.
Schedule Your Nebraska Canoeing Adventure Today!
For more education on canoeing safety or to schedule your first canoeing excursion along the beautiful Nebraskan landscape, give Glidden Canoe Rentals a call at 308-546-2206 or head over to our River Adventures page to learn more!