There are many reasons why Mullen, Nebraska is one of the best locations to plan your summer vacation. For one, it is quiet and peaceful – away from the hustle and bustle of major cities. But Mullen is far from boring. Whether you are spending the day sunning in a stock tank with friends, kayaking down the Middle Loup, or exploring the various trails near Mullen, there really is something for everyone.
There are numerous, gorgeous trail systems in our area. But in this blog, we wanted to share a few of our favorite hiking spots. After reading about these hidden gems we guarantee you'll be packing up your hiking boots and heading our way!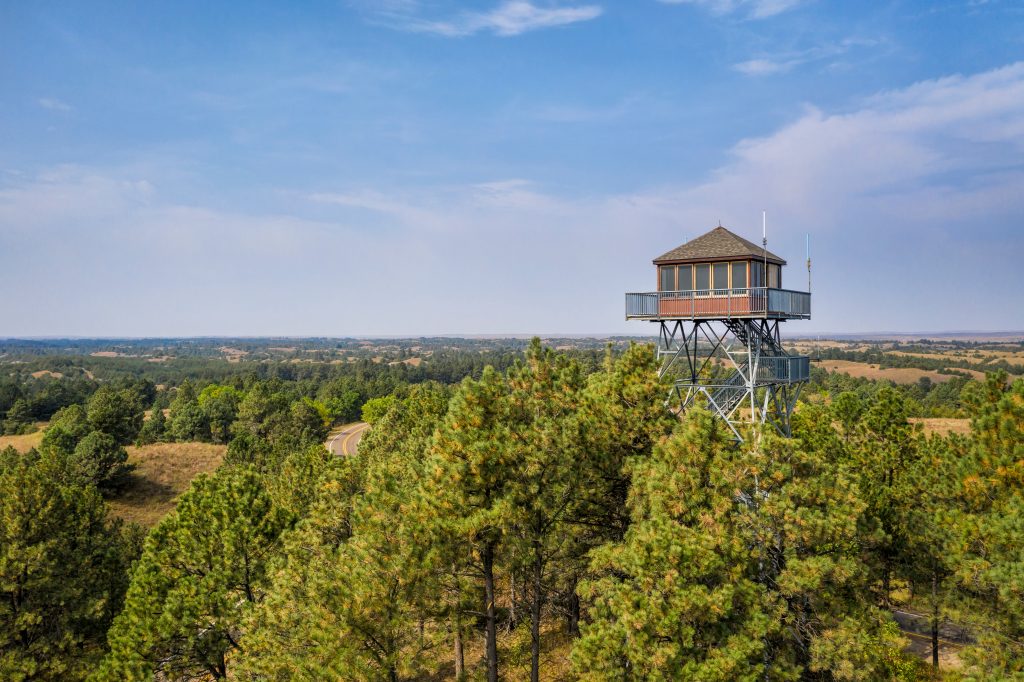 Bessey Recreation Complex and Campground
Just 30 minutes from Mullen lives the world's largest hand-planted forest. Adjacent to the Middle Loup River, the Bessey Recreation Complex is a popular destination for hiking, fishing, camping and more. Starting from the campground there is a three-mile hike to the Scott Lookout Tower. The tower was renovated in 2011 and showcases a 360-degree view of the grasslands and hand-planted forest. In addition to the Scott Lookout Tower, day hiking is available anywhere in the forest.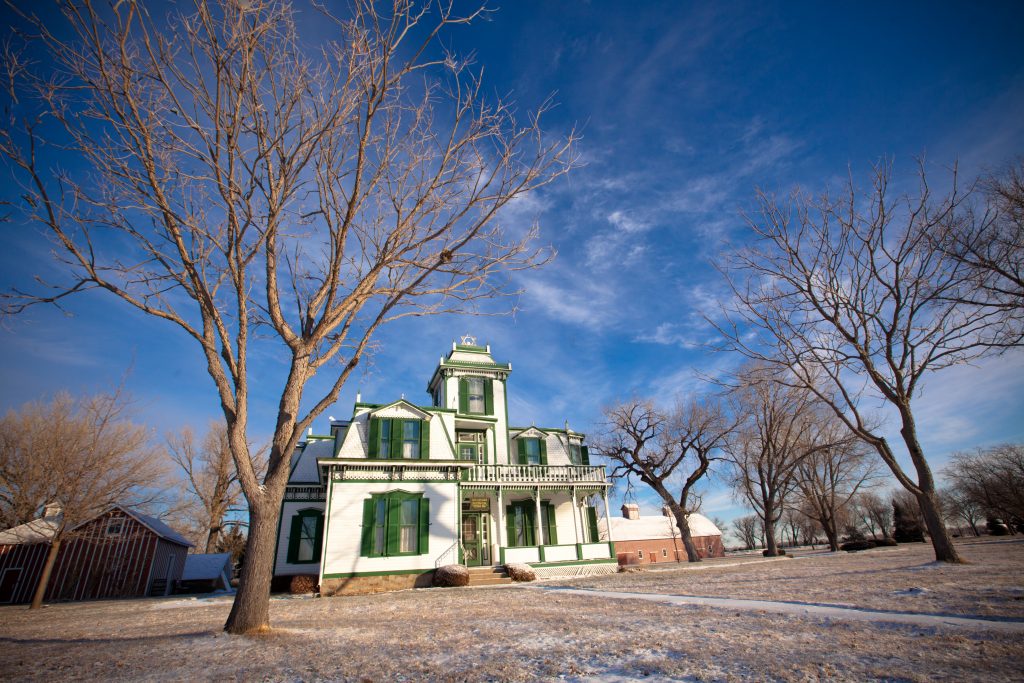 Buffalo Bill Ranch State Recreation Area
Located just over an hour-and-a-half from Mullen, the Buffalo Bill Ranch State Recreation Area offers premium camping, fishing, kayaking and hiking. The Recreation Area is right next to the Buffalo Bill Ranch State Historical Park so visitors can easily tour the ranch house and barn that Buffalo Bill Cody built and lived in. In addition to its historical importance, this area is nestled along the scenic Platte River making it a great place for an afternoon walk. The Recreation Area offers visitors five miles of hiking trails to explore.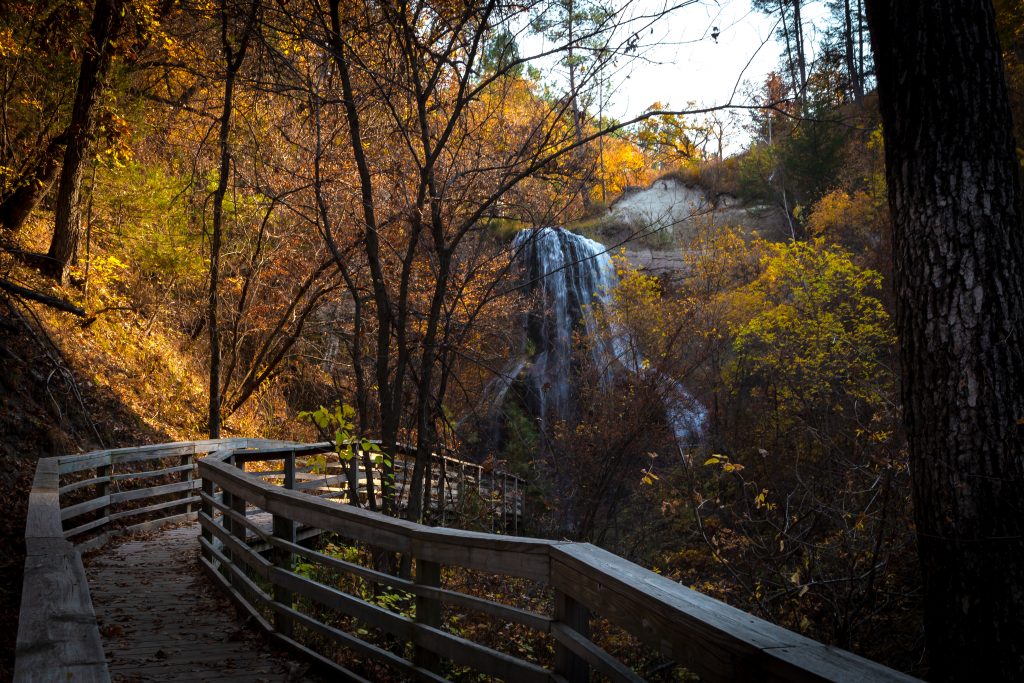 Smith Falls State Park
Located just over an hour and a half away from Mullen you can find Smith Falls State Park. Home to the highest waterfall in the state, this state park is a popular destination for those floating along the scenic Niobrara River. This trail is a 1.1 mile out and back hike to Smith Falls that is good for all skill levels. This trail is accessible all year-round and dogs are allowed, but must be kept on a leash.
Lake Ogallala State Recreation Area
Lake Ogallala is 320 acres large, comparatively smaller than its larger counterpart Lake McConaughy, which boasts a surface area of 35,000 acres. These lakes were both built in 1941 with the construction of the Kingsley Dam. Lake Ogallala is located on the east side of the dam and Lake McConaughy. Due to its protected shoreline, the lake wards off wind and is the perfect place for a leisurely stroll. The Lake Ogallala hiking/biking trail is located inside the campground and is a two-mile trail that runs along the northern dyke of the lake.
Wildcat Hills State Recreation Area
Although the Wildcat Hills State Recreation Area is two and a half hour away from Mullen, it is well worth a stop on your next vacation. The park is situated high in the Wildcat Hills, offering an amazing view of the rugged topography and canyons. The park features an observation deck that looks over the North Platte River Valley. This area is perfect for hiking enthusiasts with over three miles of trails that traverse through the canyons and rocky bluffs. Please keep in mind the trails are rugged and feature steep inclines and a large elevation gain.
Whether you prefer a leisurely walk along the river, or a challenging hike scaling up boulders, Mullen has everything you are looking for. Although Nebraska is known to many as an incredibly flat state, Nebraska locals know you just have to go looking in the right places to find a cool new trail to accomplish.
If you have any questions about hikes in the Mullen area, or have any other questions about outdoor activities, give Glidden Canoe Rentals a call at (308)546-2206!