The United States ranks among the top ten most bio diverse ecosystems in the entire world. Due to its diversity of freshwater and marine ecosystems, our country ranks particularly high in terms of fish species. That doesn't surprise us here at Glidden Canoe Rental; in fact, the entire Great Plains region is home to some of the greatest fishing you'll find nestled between the coasts. No matter the season, it's always a great time to drop a line in the water.
When September rolls around, most people are putting away their fishing gear, winterizing their boats, and cleaning out their tents and campers for the season. Those folks are missing out on some of the best fishing of the year. We think fall is the perfect time to head out to the rivers, streams, and lakes, and reel in the long talked about whopper! Beautiful fall colors, cooler temps making it more comfortable to be out all day, and less people clogging up the usual fishing spots makes fall fishing ideal in our book! However, fall fishing can be a bit trickier than other times of the year, so we decided to gather up some great fall fishing tips to help make sure your fall fishing trips are a huge success. As huge as that walleye you caught that one year, when nobody was around to see it, but you told us about later.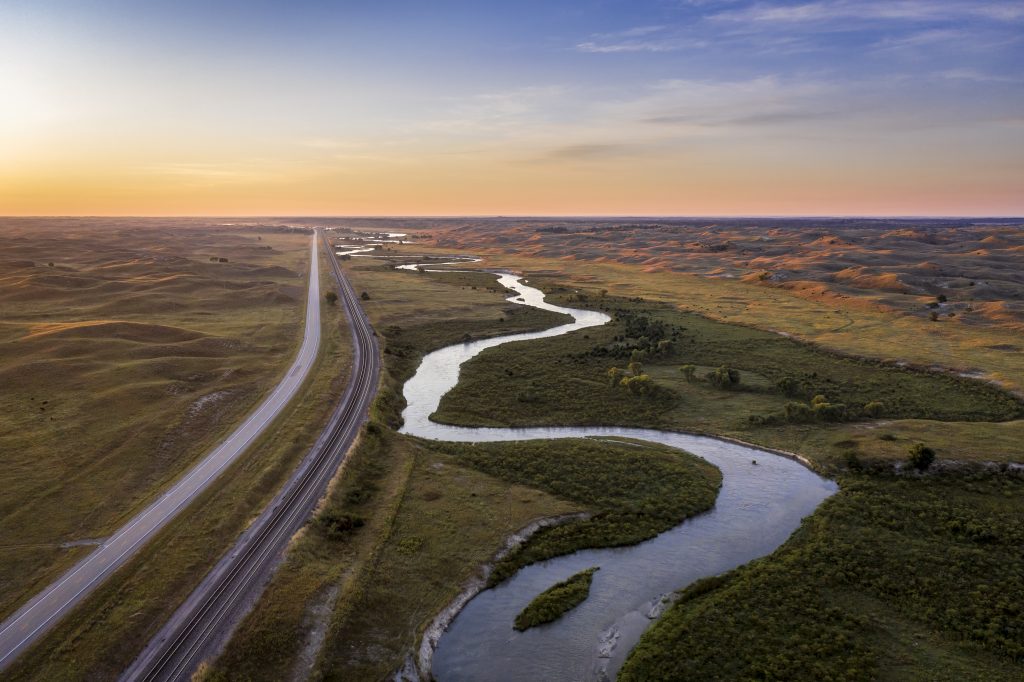 Large-mouth Bass
If you're fishing lakes or reservoirs in the fall, your top priority should be to find the bait fish that are swimming in schools. When you find those schools of bait fish, you will inevitably find hungry large-mouth bass, because they're going after them. During fall, bait fish are usually found hundreds of yards away from structure and in open water. You can use your sonar to locate them or just look for bait fish skimming across the water being chased by hungry fish. Circling and diving birds are also an indication of bait fish locations. Crank baits in shallower waters, along with reaction type baits to try triggering their instincts to attack, are a couple of your best options for landing large-mouth bass in the fall.
Blue Gill
During the fall, bluegill go to shallow weeds and rocks and hang right on drop offs. Live bait is the best way to go. If it's midday and bugs are hatching, using a sinking fly can also get a lot of strikes.
Pike
Once fall rolls around, the temperature of lake waters cools dramatically, and pike are no longer controlled by the temperature. This causes them to roam more than they do during the warmer months. They're more likely to head into shallower waters to hunt bait fish. Your best bet is to start off using top water baits in those shallow waters, especially near weed lines or any sharp break off points. If pike are near those locations, they'll let you know by devouring your bait and putting up a good fight! If you don't have any luck, switch it up and try floating/diving lures.
Perch
Those great-to-eat yellow perch move into shallow waters as the water temperatures drop in the fall and feed on schools of small bait fish. They are especially attracted to muddy areas. Try small minnow baits with a lot of action near structure. I like to use shiny, vibrating lures across structures and near drop-offs. Colors like chartreuse or bright red can be effective in clear or stained water, and flashing blades work well on sunny days.
Walleye
Walleyes move more towards the shallow waters as the surface temperature begins to cool in early fall. They also eat more during the day. Later in the fall when the water temperature begins dropping, they are usually found deeper. Trolling some crank baits is almost a sure bet. Or at least as sure as you can be when it comes to fishing. You will have to experiment with your trolling presentation, as it can vary from lake to lake and location to location. Try to keep an eye on which direction the walleye are moving. Most of the time, they can be found near areas with big structures. Big baits will usually be more effective because walleye is wanting to bulk up in the fall.
Small-mouth Bass
Different from the other fish we've discussed so far, small-mouths tend to do their feeding in deeper waters in these fall months. Longer, diving crank-baits that dive from 15-30 feet are ideal for reaching them at these depths. Also, try matching the colors and size of the bait fish they are feeding on. Jigging spoons are a great choice for landing the small-mouth, letting them hit the bottom and rebounding before falling again.
Muskie
For big fall muskies, just like perch, follow the schools of bait fish. Cooler water means that they just won't chase a fast-moving lure, so go to large, slow-moving baits. Prime places are clear weed-less water where big muskies will be patrolling for bait fish, such as river mouths, rocky points, narrows or in open water off big weed beds.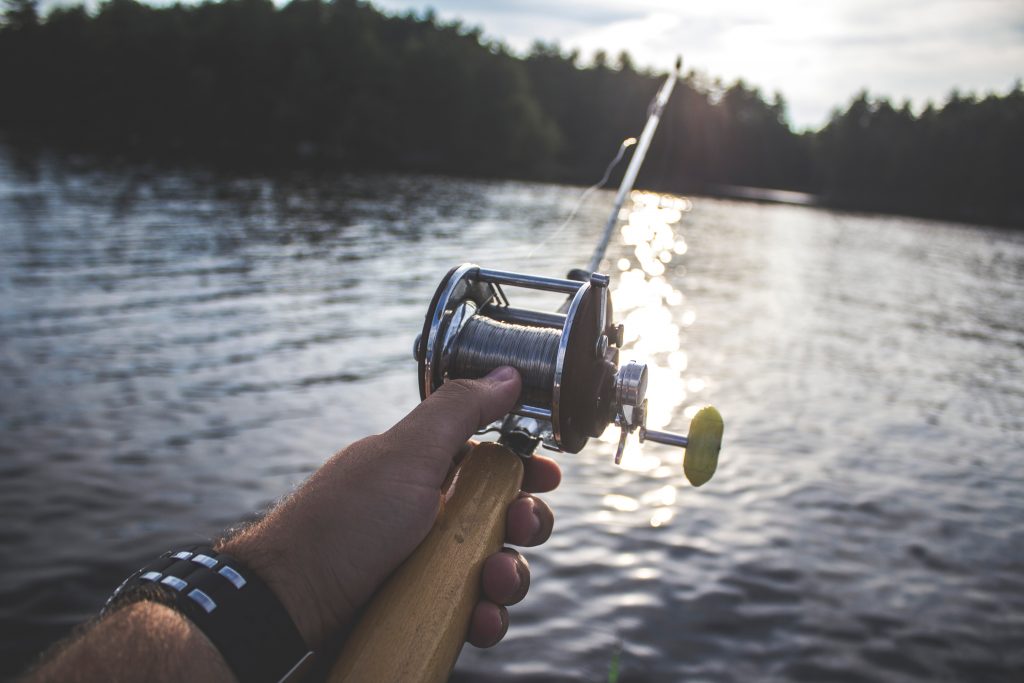 There you go, folks. You're all ready to go set those hooks. Take your pick- want to cast your line into the Dismal, South-Middle-North Loupe, Niobrara, North-South Platte Rivers; or perhaps Merrit Reservoir or Lake McConaughy? All offer spectacular, unspoiled fishing experiences and peaceful, verdant scenery.